Etobicoke Central Fitness Bootcamp
Fitness is easy and enjoyable when you have motivation and support from others, and when it's close to home! More accountability, fewer excuses. Body Buster Fitness Etobicoke Bootcamps are the perfect excuse to get fit today

! Rain or shine - the most fun way to work out is outdoors and with a group of great people, fun and supportive instructors, dynamic terrain and equipment! This combination creates the Body Buster Program that helps push you to achieve your personal best! We conduct classes in a group fitness environment in great communities like Etobicoke Central to enjoy the challenge of a fun and vigorous workout, while encouraging each other to push it just a little bit further in a beautiful location.
Classes are FUN, MOTIVATING, CO-ED and ADDICTIVE!
Challenge yourself to see how much you can accomplish and how great you will feel after just a few weeks in this unique fitness program

.
Exercising outdoors in the summer months in beautiful Port Credit is like no other workout! Somehow the fresh air, the grass, the sunshine (or rain! It cools a bootcamp-induced sweat!) and the open outdoor space just makes it the best type of workout there is! It's enjoyable, refreshing and fun. Our indoor locations for the cooler months in Etobicoke Central are also great, convenient and easily-accessible spaces for you to stop by on your way to work, from work, or mid-morning after the kids go to school or daycare!
This Etobicoke Central Fitness Bootcamp location has it all. It is an indoor and outdoor year round location which enables Body Buster® Members the best of each world. Being able to work out inside and outside the convenient locations is ideal, especially when inclement weather occurs. It is a beautiful and convenient location in the warmer months, and a cozy location in the cooler months, right in the city of Toronto in Etobicoke Central.
Challenge yourself as Body Buster works you out Bootcamp style using a variety of exercises including cardiovascular endurance training, strength training, drills, circuits, pilates, obstacle courses, stretching and much more!
The program also includes a f

ree fitness evaluation, a free 100 page member guide including nutrition tips and instruction from highly qualified instructors who get to know YOU and YOUR goals!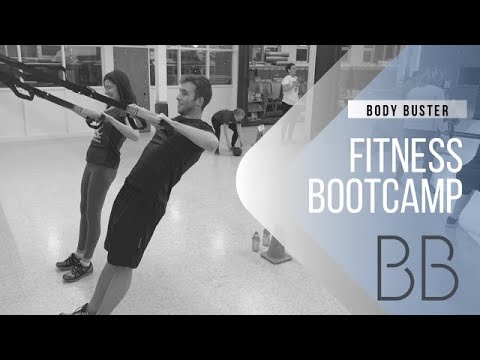 Etobicoke Boot Camps - Etobicoke, Ontario
ADDRESSES:
Etobicoke - PLAST Ukrainian Youth Association
516 The Kingsway
Etobicoke, ON M9A 3W6
Etobicoke - Josyf Cardinal Slipyj Catholic School
25 West Deane Park Drive
(Martin Grove and Rathburn)
Etobicoke, ON M9B 2R5
CLASS TIMES:
Tuesday
- 7:30 PM,
Thursday
- 7:30 PM
Tuesday
- 6:30 PM,
Thursday
- 6:30 PM